Cybersecurity Tip: Tech Support Scams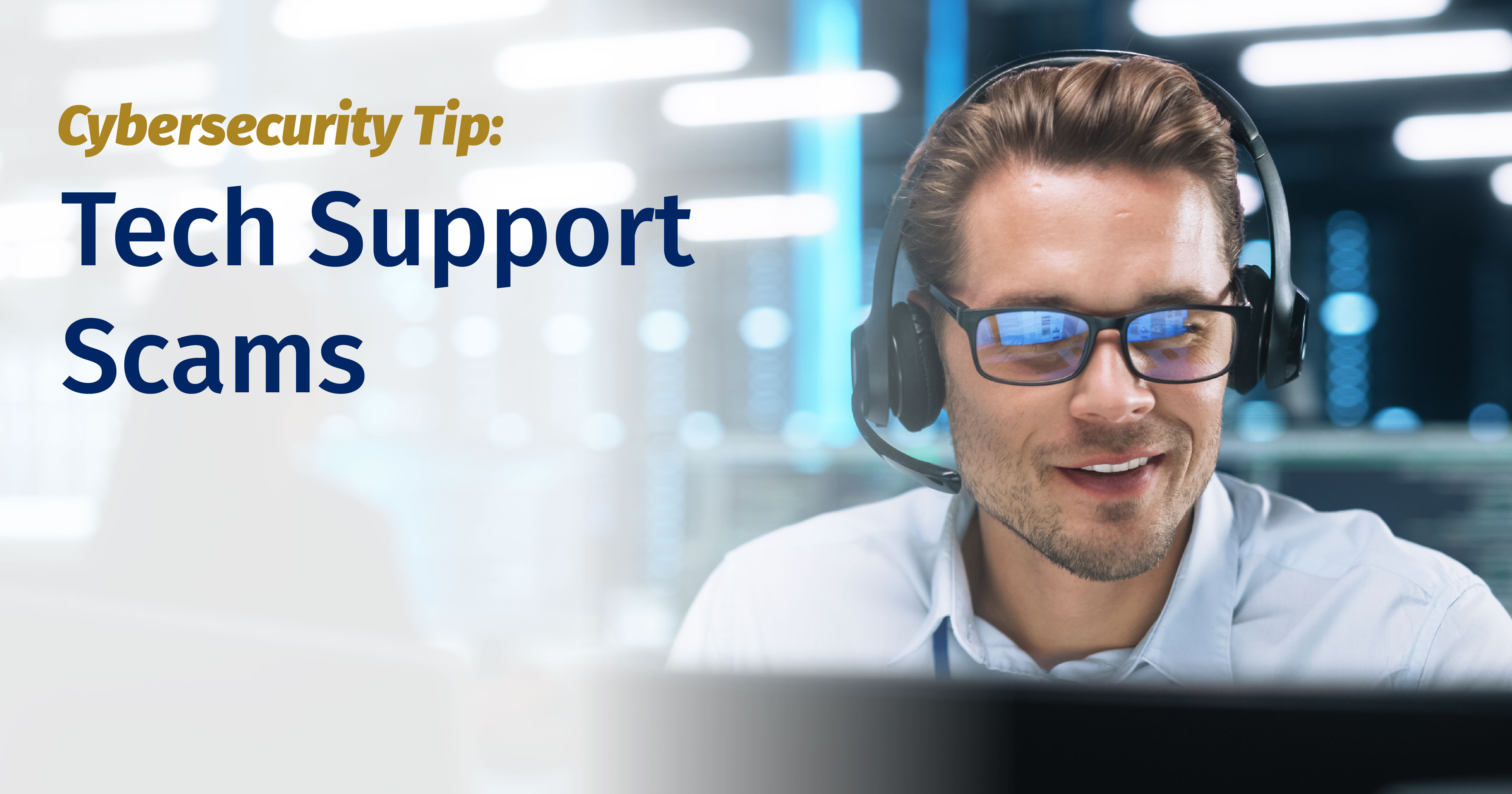 How to Identify and Avoid Tech Support Scams:
Your Complete Guide
In an increasingly digital world, the threat of tech support scams looms large over both individuals and businesses. From fraudulent emails to unsolicited calls, these scams have diverse tactics but one ultimate goal: to steal your information or money. With brands like Microsoft, Norton, or Apple often impersonated, knowing how to protect yourself is essential. In this guide, we'll explore effective strategies to avoid falling victim to these devious schemes.
The Anatomy of a Tech Support Scam
Before diving into preventative measures, it's important to understand how these scams work. Tech support scammers typically:
Reach Out First:
They might contact you through email, phone calls, or even pop-up messages on your device.
Pose as Legitimate:
They claim to represent popular tech companies.
Ask for Access:
Once they've got your attention, they request access to your device.
Commit Fraud:
After gaining access, they may install malware, steal personal information, or directly ask for money.
Stick to Trusted Sources for Tech Support
Your first line of defense is to ensure you only seek help from verified and trusted sources. If you face an issue with a product or service, make a beeline for the official customer support channels.
Tip: Bookmark the official support pages for quick access in the future.
Be Skeptical of Unsolicited Offers
The chances of a legitimate tech support agent contacting you out of the blue are extremely rare. Unless you're specifically paying for an active monitoring service, which is typically only relevant for businesses, no company will reach out to say you or your device are compromised.
Use Verified Channels of Communication
If you do receive an unsolicited call, ask for the caller's name and the company they represent, then hang up and attempt to contact that individual using verified channels.




Awareness is your strongest weapon against tech support scams. Always lean towards skepticism when approached by supposed "tech support" agents, and remember to verify through official channels. Let's make the digital world a safer place, one cautious step at a time.




If you have any questions or concerns, please

contact us

.